Magic in Your Mind is a landmark personal development course which will help you to unlock whatever you hide within your mind.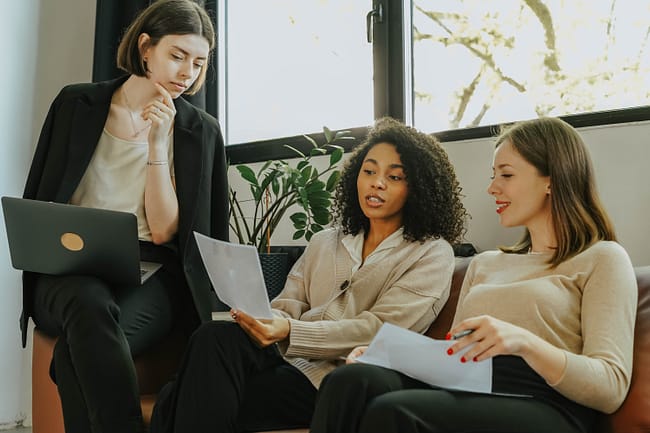 So, what's the key to creating thoughts that will produce the success you want?
Developing your higher mental faculties – the Magic In Your Mind.
Bridging the gap between where you are and where you want to be can be easy and even fun …
Napoleon Hill talked about the importance of developing your higher mental faculties in Think and Grow Rich. And Wallace Wattles talked about it in The Science of Getting Rich.
Now in a landmark coaching program, the Magic In Your Mind, Bob Proctor, Mary Morrissey and Sandy Gallagher actually coach you on how to develop each of your six higher mental faculties—imagination, intuition, will, perception, memory and reason.
3 of The World's Greatest Minds Come Together in this Mind-Expanding 6-Week Coaching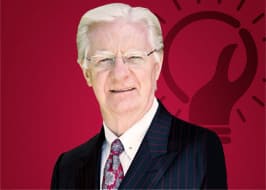 Bob Proctor
For more than half a century, Bob Proctor has been the foremost authority in the personal and professional development field. Bob Proctor has dedicated his adult life to helping a world of individuals realize and act on the greatness they already possess within themselves. He's widely regarded as the grandfather of personal development, and when it comes to mastering the mind – he is simply the best.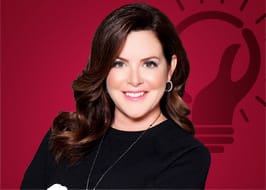 Sandy Gallagher
After meeting Bob Proctor, Sandy Gallagher, an esteemed banking attorney, created Thinking into Results – the most powerful corporate transformational program of its kind. Sandy is now the Co-Founder, President and CEO of Proctor Gallagher Institute. A genius businesswoman and visioneering expert committed to improving the conscious awareness of the entire world, one individual at a time.
Mary Morrissey
Long-time friend of Bob's, Mary Morrissey brings spirituality, self-help, and psychology together as one of the world's leading thinkers. Among all her achievements and degrees in higher learning, Mary's favorites are the two black belts she has earned, one in Success, and the other in Failure. Together these three master thinkers make an incredible and dynamic team.
Start living from the inside out, and experience the magic and power of your marvelous mind.
Product Features
Over the course of six weeks, Bob, Mary and Sandy will introduce you to some of the most earth-shaking and truly life-changing ideas you've ever heard about tapping into the power of your mind by learning to think in an orderly and creative manner.
Here's how this step by step, three-in-one coaching program works:
Each week, you'll get an audio coaching lesson on one of the six faculties from Bob and Mary. Each session provides in-depth insight into what each faculty is, how you can use it to improve the quality of your life and ways to develop it.
Sandy will send you a video lesson and exercise every single day. The daily lessons provide additional insights and specific techniques to take you further toward understanding, developing and actively using each faculty.
By the end of each week, you will not only have developed one of your faculties, you'll also know when and how to use it in a more effective and rewarding way.
This coaching program isn't about theory or wishing and hoping. It is about actively and deliberately changing your thoughts so you can create the life you want right now.
In just six weeks, you'll discover how to…
Move beyond mere mental activity to real thinking.
Originate thoughts that vibrate in harmony with who you want to be, do and have.
Consciously use your imagination to purposely bring your goals to life and create a life that looks exactly the way you want it to look.
Project forward and create memories of a future event that is beyond the point where your wish has come true.
Transform any challenge by changing your perception of the situation.
Transform your hopes and wishes for what you MIGHT into expectations of what you WILL have.
Magic In Your Mind
We can use our mind to literally change the world. But instead, we use it to respond to the outside world— what we see, hear, smell, taste and touch. That's not thinking, it's doing what we've been programmed to do… live from the outside in. Real thinking is taking the unlimited spiritual power that is always flowing into our consciousness and using it to create ANY thoughts and ideas we want to create and enjoy the life we truly want.
Actually, the program can only show you what to do, you are going to do everything by yourself.
Magic in Your Mind is a landmark personal development course which will help you to unlock whatever you hide within your mind.
You can create the life you want to live.
You and only you are able to create something beautiful within your mind.
Then, you have another ability, which is to believe in those images.
Finally, you can step out and do what you want, have what you desire, or be who you wish to be!
You can learn how to use your mental faculties of:
IMAGINATION
REASON
WILL
INTUITION
MEMORY
PERCEPTION
Magic In Your Mind program will help you to reach a couple of life-changing decisions.
You will have to set some real-life goals and not some wishy-washy fantasies that you may have in your mind so far.
The ability to set a goal firmly, and to stick to your decision, back it up with faith, and to use all your mental power until you bring it in reality, will remake you.
Everything you have ever dreamed about can be yours.
It is only a matter of time, believe me.
A large percentage of people on Earth don't use these abilities.
Many people just go about their day on auto-pilot, never thinking about how much power they have.
To make things even worse, this autopilot is set on the wrong course.
Magic in your Mind will help you to set the course right!
In the period of the next six week, you will be served with some valuable information.
Those three mentioned remarkable individuals will be with you all the time during the next six weeks.
Bob and Mary are hosting each of the six lessons, while Sandy will be in contact every single day.
You will be served with a workbook.
Take that piece of scripture with the most serious attention.
You will be taught how to use that scrip properly.
With the proper use of the script, you will learn how to write down your life from now and forever.
Everything you write in there will get a potential power to become your reality.
Words on the paper don't mean a lot if you don't back them with continuous action.
That is taken care of as well.
The guys are the best motivator you will ever see.
They will teach you, show you, and direct you to a direction whichever you set.
The whole program is summed up in six weeks.
However, the application of learned information will require some more time.
I would recommend sticking with it for at least one year.
Because if you do so, I promise you that you will never turn back to your old life again.
No matter how good you may live right now, life can always be better.
We should never settle.
At least not with accomplishing our dreams.
Physically, yeah!
Of course, the idea to buy a house and create a family is one of the best ideas that man have ever had.
However, you should always be working on your dreams and goals.
They are the fuel!
They are the power!
They are the solution to everything!
Magic in Your Mind will lead you wherever you want to go from the comfort of your home or wherever else you want to be.
Plus, we offer a 7-day 100% satisfaction guarantee. That gives you a week to be coached by Bob, Mary, and Sandy without risking a penny. So try it: You have absolutely nothing to lose. Seven days is more than long enough to determine if this program can help you live the life you hope for . . .and more.
With this program, you'll quickly see for yourself. You'll not only feel like a new person, you'll become a new person as you start to develop your higher faculties. If you're serious about having a more successful, fulfilling and happier life, take action, and order Magic in Your Mind Today!

Bring Out The Magic in Your Mind